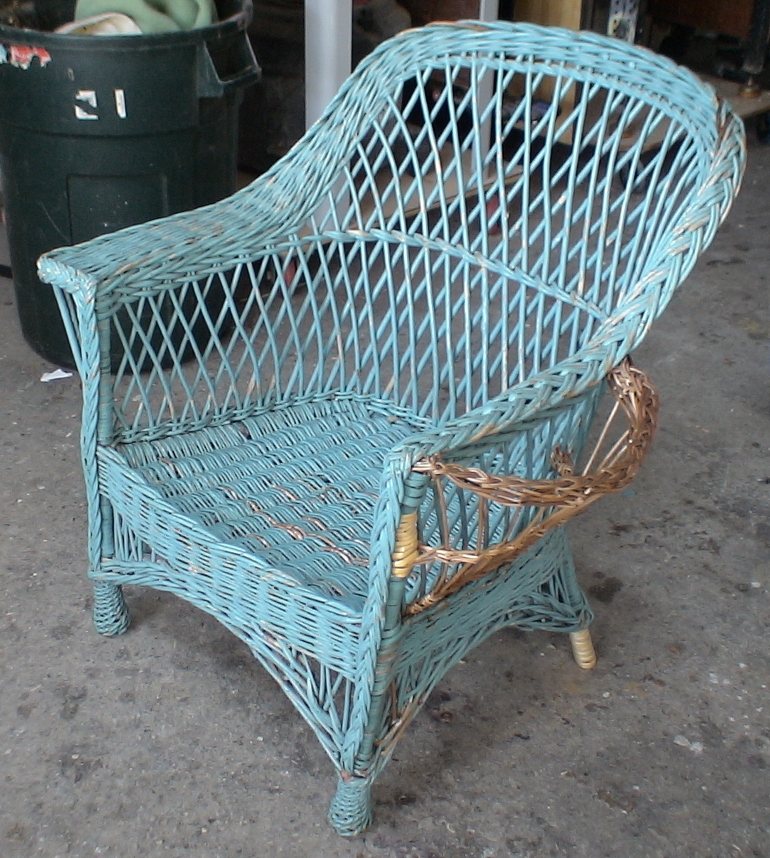 Willow Chair Bar Harbor Style -(before) - Replaced willow magazine rack and made minor repairs overall.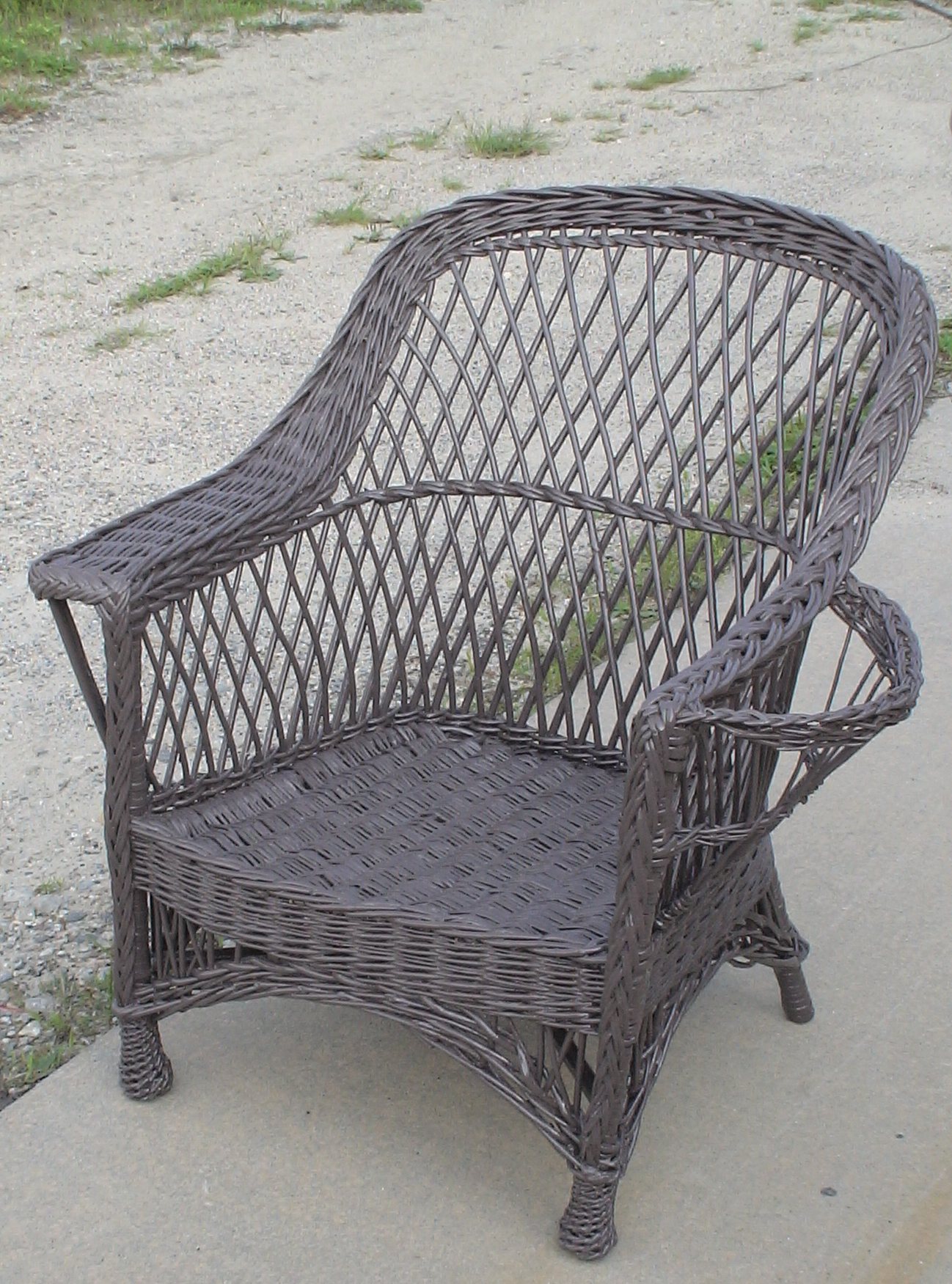 Willow Chair Bar Harbor Style - (after) - Fully restored and repainted.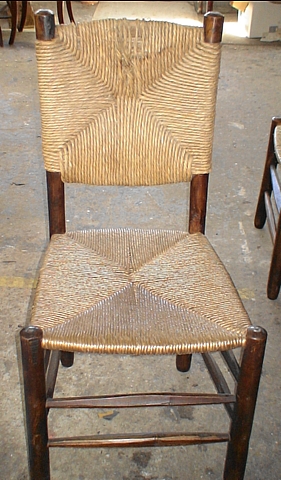 Rush back and plastic coated paper rush seat - before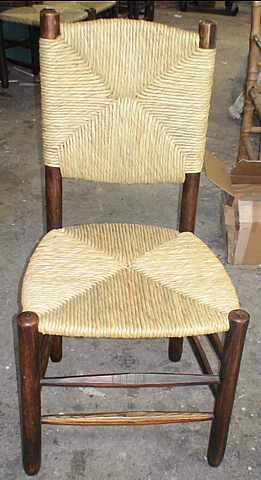 Seat and Back - after - seat was previously plastic coated paper rush which is now replaced with 7/32" sized saltwater pre-twisted rush. Back was also replaced to match the new seat. Either chair was from a set of 6 that were all done at the same time so the seat shapes may not match each other. These are just examples of before and after of the set.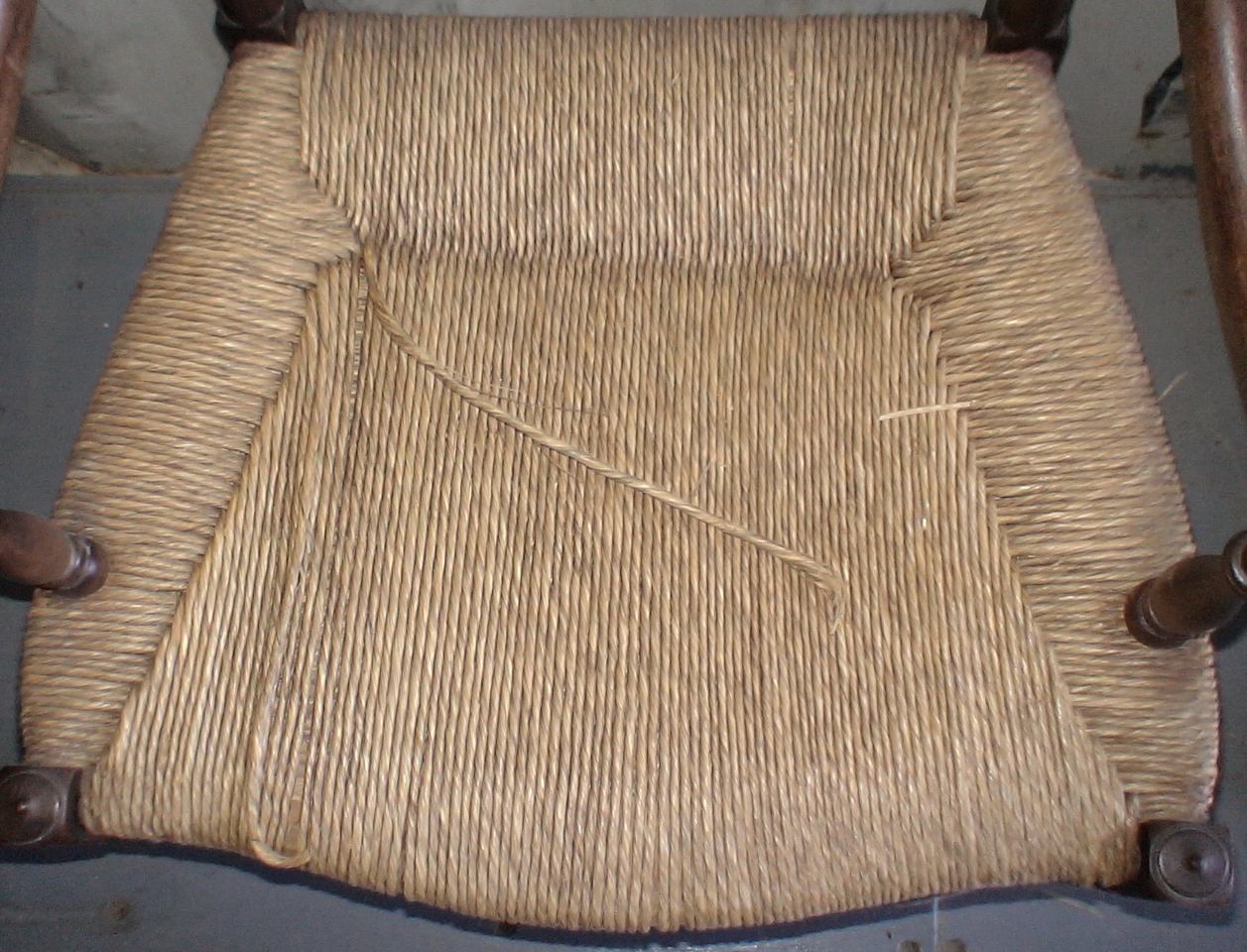 Hand Twisted Rush Chair Scandinavian Weave -before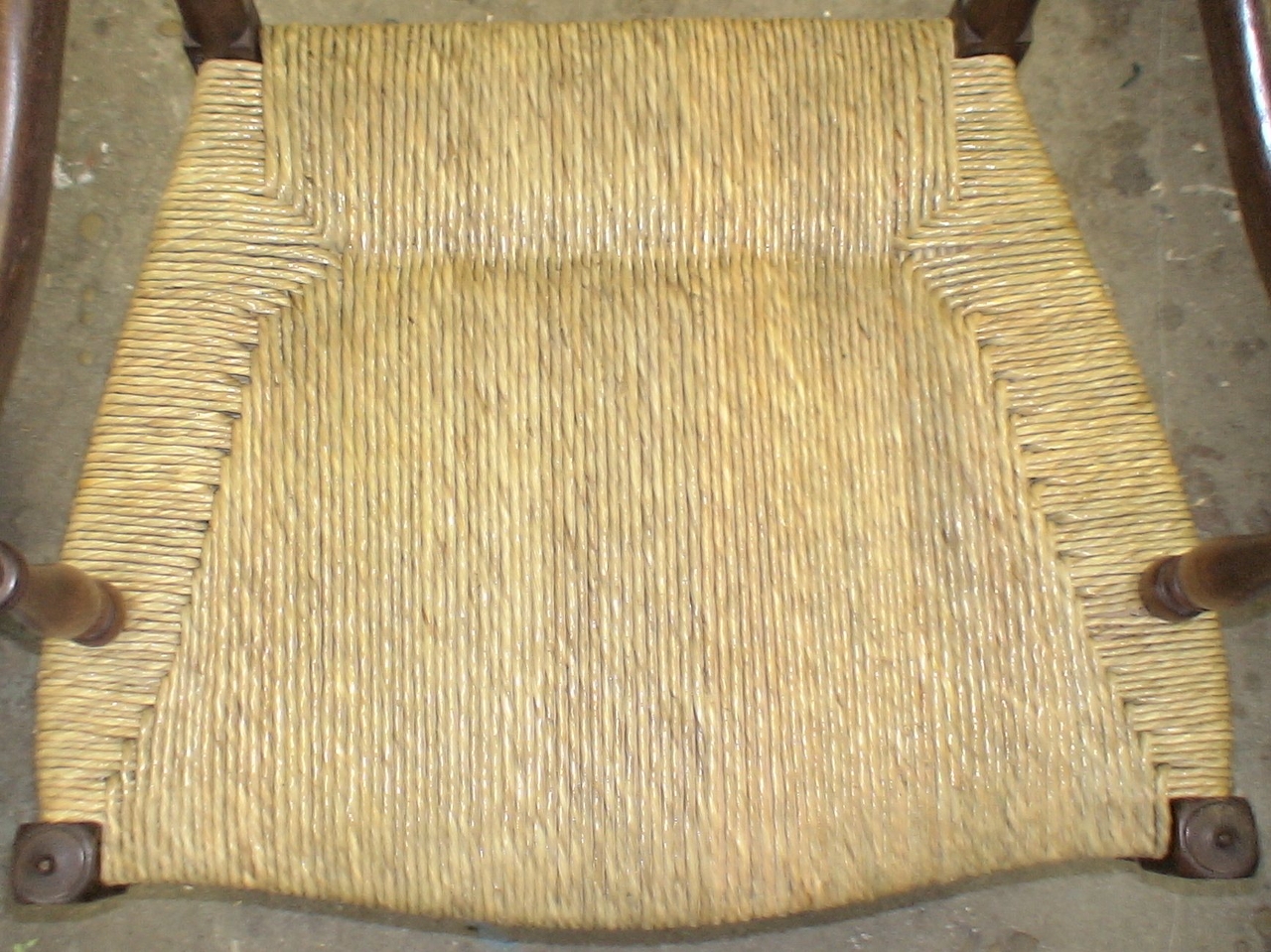 Pre-Twisted Rush Scandanavian Weave - after